Corvil provides real-time network capture and analytics at 1/3 the cost of incumbent vendors
---
Performance
Corvil provides the only platform capable of sustained 100Gbps Network Capture and real-time Network Analytics
With early access to new Intel products, Pico delivers faster innovation and maximum performance with our Enterprise solution.
In addition, we offer technical workshops to keep ahead of ever increasing data rates.
Infosec Compliant
All network communications captured, indexed & searchable

Fast, intuitive workflows for SecOps investigations

All Data encrypted at rest

Role Based Access Controls

Secure Management

TLS1.2, SNMPv3, SMTP-TLS
---
Flexibility
Not every location needs expensive analytics. Pay for only what you need, where you need it.
Application Analytics
Add Application and Voice Analytics options in select locations.

Network Analytics
Add real-time network analytics only where needed; upload PCAPs from any location for on-demand analytics.
Capture
Pay only for network packet capture in locations where analytics are not required.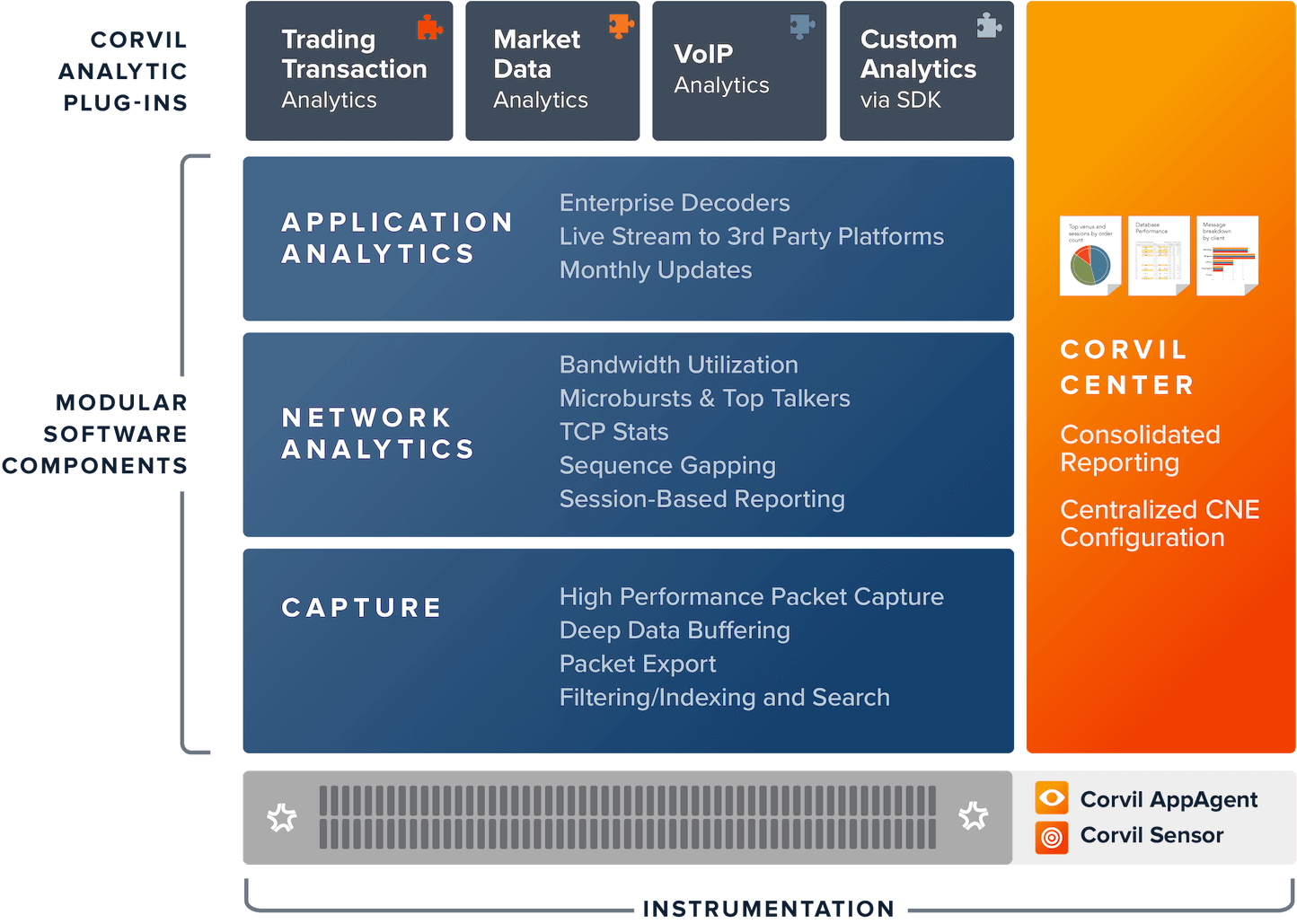 Supported Connectors to Enterprise Reporting Platforms
---
Corvil Enterprise At-a-Glance

Empower network operations teams with the real-time visibility and analytics they require to monitor, optimize and diagnose network health more effectively.