A Day in the Life at Pico
The Pico Women's Network (PWN) was launched in early 2020 to inspire, empower and connect women throughout our organization. Our action-oriented network aims to inspire through speaker series, empower through professional development and connect through cross divisional networking.
Our Women in Tech at Pico platform is meant to normalize seeing women in technology. According to the NYTimes, "Women account for fewer than a quarter of the engineers at most tech companies." Where are all the women?
We asked some of our Pico Women to describe what a typical day in their role looks like, see below.
Sarah Hipwell
eLearning Producer
Sarah works on the Customer Education team at Pico and is responsible for producing all the eLearning content. This content can be accessed on Pico's Learning Center. In addition to day-to-day items, Sarah produces the 'What's New' marketing videos with each general release (GA).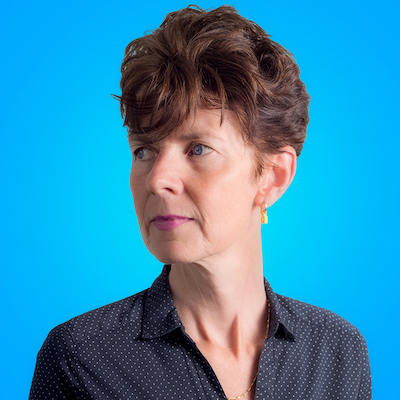 My day in the life at Pico has many layers. My day begins at 9.00am with a string of emails. While I check my emails, I progress to my to-do list and start on work that needs prioritizing.
A typical day for me largely depends on where I am on a project, similarly to a timeline in Adobe Premiere Pro. I could be starting a new project, in the middle of another, or implementing edits. Premiere Pro is my main software tool for editing the videos I produce for Pico.
My role is a perfect blend of technical expertise and creativity. Before I start any project, I have a series of folders organized on my local drive, which contain the essential assets needed to develop a project. These media and digital assets include audio files, photos, graphical elements, video clips, etc.
Each project begins with a storyboard. Once a meeting is scheduled with the technical writer/ instructional designer, we ensure that all ideas and concepts that the writer wants to see onscreen are understood. After I am pleased with the storyboard handover, the script gets sent to our voice over (VO) artist to record the voiceover narrative. I can then focus on screen capture recording as determined in the storyboard or animate a motion graphic using Adobe After Effects.
Each video has an intro and an outro with the title of the video and the Pico logo. A background music track, voice over dialogue, special effects and transitions are also included. The length of each video varies between 2-6 minutes.
Of course, like most creative endeavors, the heavy lifting is done on paper before execution takes place on the computer. As a creative, I must stick with the brief in order to develop onscreen what the writer envisioned.
Another key component of my job is to ensure that the brand guidelines are adhered to, in terms of the Pico logo, color scheme and fonts. This ensures that consistency is maintained, and a strong brand identity is communicated to our clients and audience.
I have a daily call with the team for a general chat. Since we all have been working remotely, these daily catchups are a great way to feel connected.
Sarah is a member of PWN. We asked Sarah a series of questions on her role at Pico, and what it was like to be a woman in technology at our firm.
What are your thoughts on being female in the role that you are in?
I know this is a bit dated, but in 2009 in Ireland, 27,550 people were employed in online content, 6% were women. Traditionally, video production is male dominated. I have no doubt that when I was employed by Corvil back in late 2018, I was employed for my skill set and experience.
What software tools do you use for your job?
I use an array of software applications, many belonging to the Adobe Creative Cloud (CC) notably Premiere Pro, After Effects, Photoshop and Illustrator. I also use ScreenFlow for screen capture.
What other skills are needed for your role?
I would consider myself a people person and being able to get on with and work collaboratively is vital for my role. We are a small, but dynamic team. Although, I work independently for most of my day-to-day tasks, I need to communicate with my team and different department heads, such as PMs and Support. I also liaise with external partners.
What has been your most notable achievement to date?
I would have to say the new addition of simulations in our CCA course. I started this initiative at the beginning of 2020. It was a challenge from 2 aspects. Firstly, I had to get up to speed with learning a new application, Articulate Storyline in order to develop the simulation. Secondly, when COVID hit, this project was shelved for a few months.
It felt awesome to finally launch not one, but two simulations earlier in the year. I believe this new interactivity will enhance the CCA course and provide our users with a better eLearning experience.
Do you like your job?
No, I don't like my job. I love my job!
---
Alison Ross
Vice President - Venue Services
Alison works on the Venue Services team at Pico. She is responsible for ensuring that we can offer venue data to our clients, with a specific focus on the EMEA and APAC region.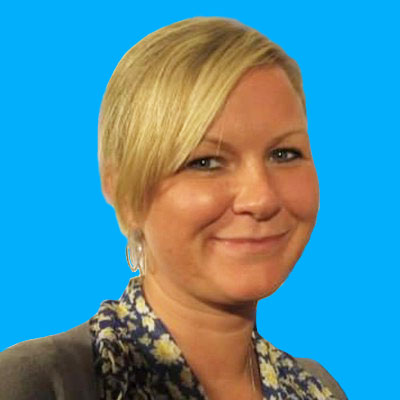 Up until April 2021, I was working on the client side, having previously worked at several tier one Investment Banks. When applying for this role, I instantly knew I wanted it. I had never previously worked for a Market Data provider, and when I researched Pico's history and saw various marketing campaigns in national newspapers, I was passionate that it was an organization that I wanted to be part of.
A typical day for me largely depends on overnight activity and any active projects. I can log on to a flurry of email requests. The subject of those can vary from checking a venue's terms and conditions to ensuring our clients are provisioned correctly to verifying the status of an invoice and many more things in between.
Venue Services have a daily team scrum where we share ideas and update each other on ongoing activities. As with everyone, the effects of the COVID pandemic have changed our way of working. This daily catch up is invaluable, I'm sure it will continue once some form of normality resumes.
Alison is a member of PWN. We asked Alison a series of questions on her newly obtained role at Pico, and what it was like to be a woman in technology at our firm.
What skills are needed for your role?
Multitasking is the key skill required in Venue Services. We are a small team with a global remit working across three locations. Although I work independently, I need to communicate extensively with my colleagues, clients and venues.
What software tools do you use for your job?
Excel is my main tool along with Jira, the ticketing system. Jira is where my main tasks will be assigned, and this would form the bulk of my day.
What aspects of your job, if any, do you dislike?
As a new Pico employee, it's all different to me. Whilst I love to embrace change, it is always a challenge being the newbie and having to ask about everything.
Do you like your job?
Yes, I like that every day is different, and when I log on in the morning, I never know what to expect. It keeps my mind fresh and gives me a stretch target every single day.
About PWN
The vision of the Pico Womens Network focuses on the development and support of the women in our organization. We hope to shape the next level of women leaders. Our mission is aimed at the connection, empowerment and inspiration of women throughout the organization. PWN is action oriented, cross-divisional and open to all Pico employees globally. We value an intentional support, a mutual respect and encouragement, a recognition of strengths and contributions, exceptional learning experiences, a commitment to professional development and a collaborative community effort of all members.
If you'd like to hear more about life at Pico or the technology industry in general, please reach out to [email protected].
Want to join the Pico team? Check out our open roles here and PWN here.