Network Analytics: The Best Place to Get Started with Venue Analysis
One of the things we do at Corvil is enable our customers to mine business and infrastructure insights from network data to address a variety of business use cases. In a previous blog we saw why venue analysis is an important aspect of trading competitively.
The more quants and business analysts know about the interplay between a venue's fill rate and latency patterns, anomalies and outcomes, the more effectively they can implement their strategy. Simply assuming there is no connection because it's not a high-frequency strategy (or conversely, assuming high latency always causes poor outcomes) is a poor substitute for using data and analytics to reconcile the results with causes and using that knowledge to your advantage the next time the situation arises.
For that level of business analysis to work well, you have to get the right data with:
Robust instrumentation at appropriate points in the infrastructure providing high quality data
Streaming analytics to create the latency metrics and automatically correlate them with order data buried in each message
Many of our customers start by instrumenting the network edge to profile venues' technology performance. This entails deploying a Corvil analytics appliance in their data centers, in colocation sites, even in infrastructure managed by third-party service providers. This analysis of all the messages flowing in and out of each venue enables real-time monitoring of:
Orders and fill rates
Order response times
Message rates and other latency impacting metrics
This visibility powers real-time dashboards (see figure) and reporting that give infrastructure teams more effective problem identification, triage and resolution processes. In addition, they serve to give quants and business analysts confidence in the correlated dataset being created about each venue.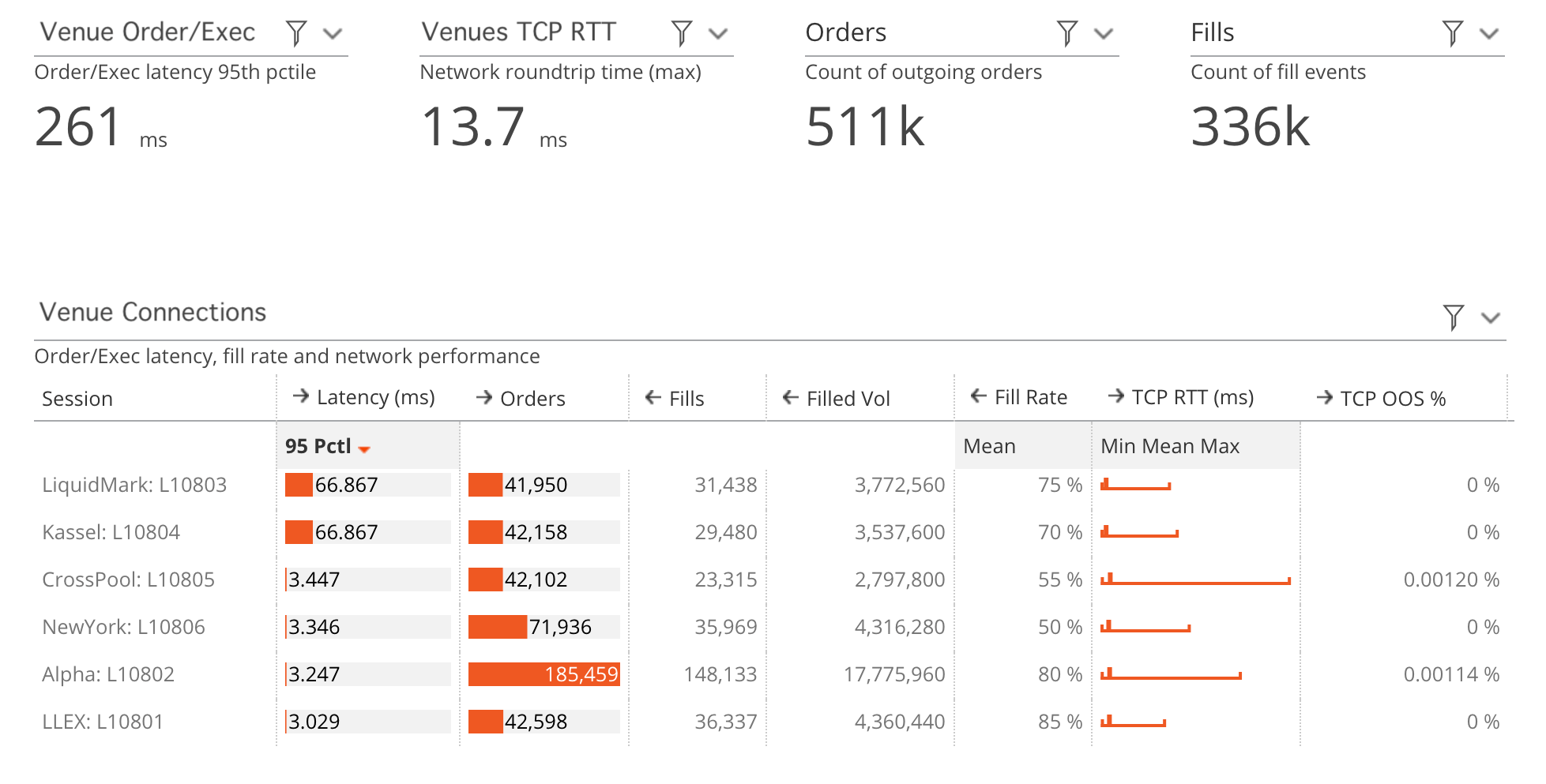 Figure1: Corvil Analytics Delivers Correlated Venue Performance & Outcomes Insights for Real-Time Trade Plant Operations
The next step is to convert this correlated dataset into insights to drive routing improvements. To do this, quants and business analysts need the data organized so that it can easily answer questions such as:
Is there a difference in outcomes between securities or order types under the same latency conditions?
Are there patterns to the latency metrics that serve as early indicators of recurring problems so that it be recognized and alternative routes chosen?
It also opens the door to apply machine learning and anomaly detection techniques to identify intraday changes in counterparty and venue response times and execution performance. Of course, the more instrumentation points a firm has along it's tick-to-trade path, the richer the analyses can be.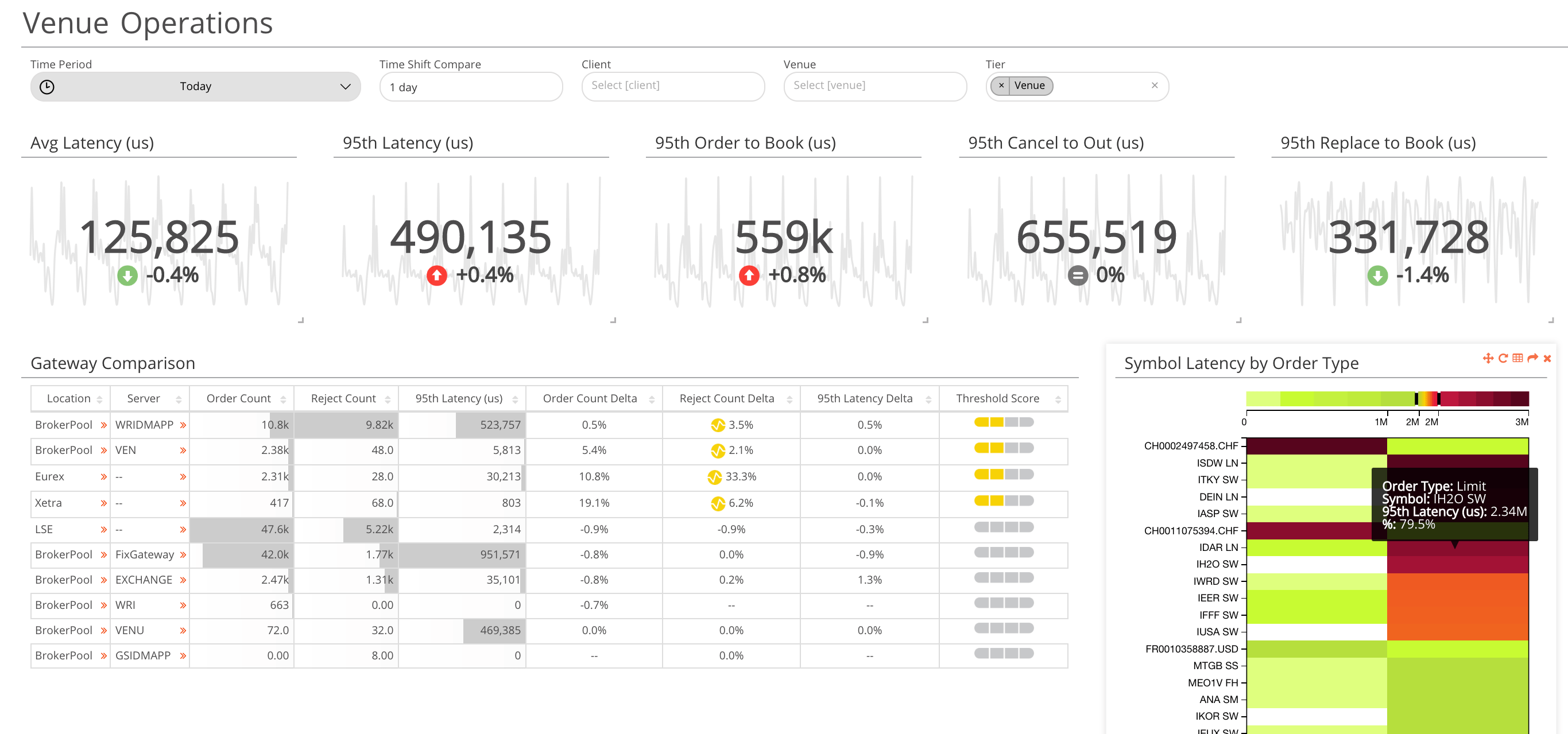 Figure 2: Corvil Intelligence Hub Applies Machine Learning and Enables Self-Service Venue Analysis for Quants
Our early adopters of Intelligence Hub wanted this level of understanding across their order lifecycle. They challenged us to answer these types of questions with our data without needing proprietary database technology with a steep learning curve. They now have three years, and counting, of venue-specific, order lifecycle information correlated with technology performance available for business analysts and quants to query at will.
Corvil continues to simplify delivery and implementation as much as possible so that quant and infrastructure teams can remain focused on optimizing, not only infrastructure connectivity to the venue, but when and why to route to specific venues.
Schedule a demo to learn more about how Corvil helps firms use venue analysis to improve trade plant performance and trade execution.